TRAIN TODAY FOR FREE
We encourage you to observe our students and teachers as we bow-in and practice. Ask questions and expand your awareness.
When you are ready, join us for a FREE LESSON. Use the form below to reserve your Beginner's Program class and see you then!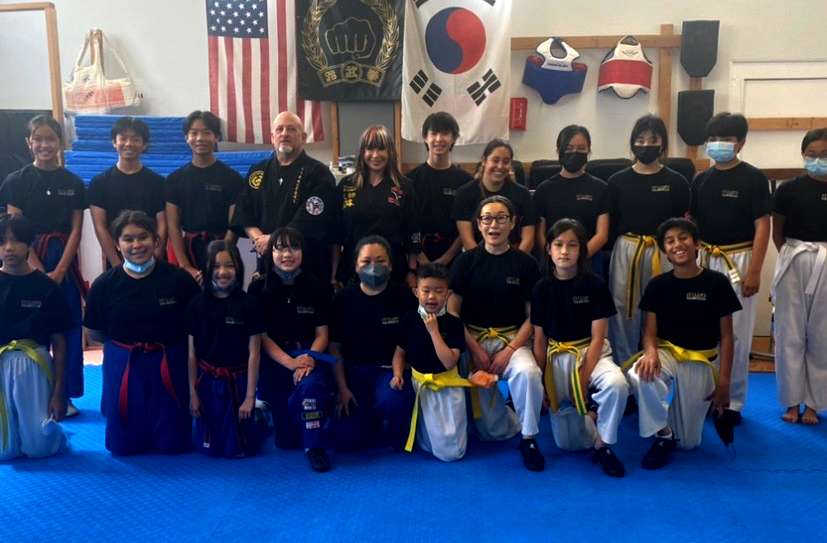 Self-esteem & Martial Arts
From the introduction of the bow-in protocol, stances, kicks, and punches to ground engagement and stand-up fighting, our students learn self-defense while embracing the essential philosophy of TaeKwonDo;
courtesy, integrity, perseverance, self-control, and indomitable spirit.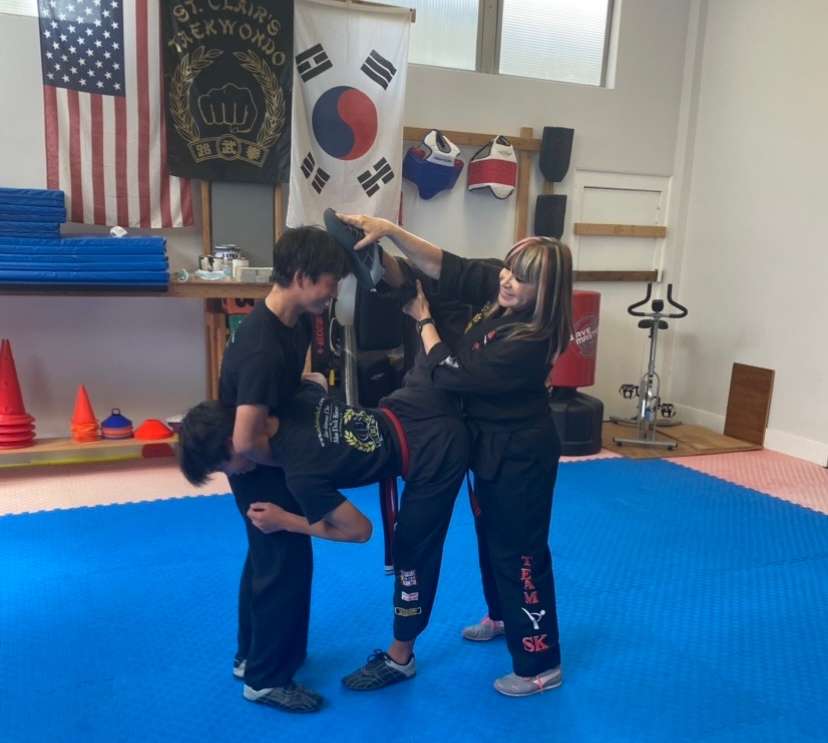 Expectations & Commitment
A Dobok or uniform will be worn during every student's training. A student's first class is an introduction to bow-in protocol, a very important tradition in martial arts. Students will learn various stances used in TaeKwonDo.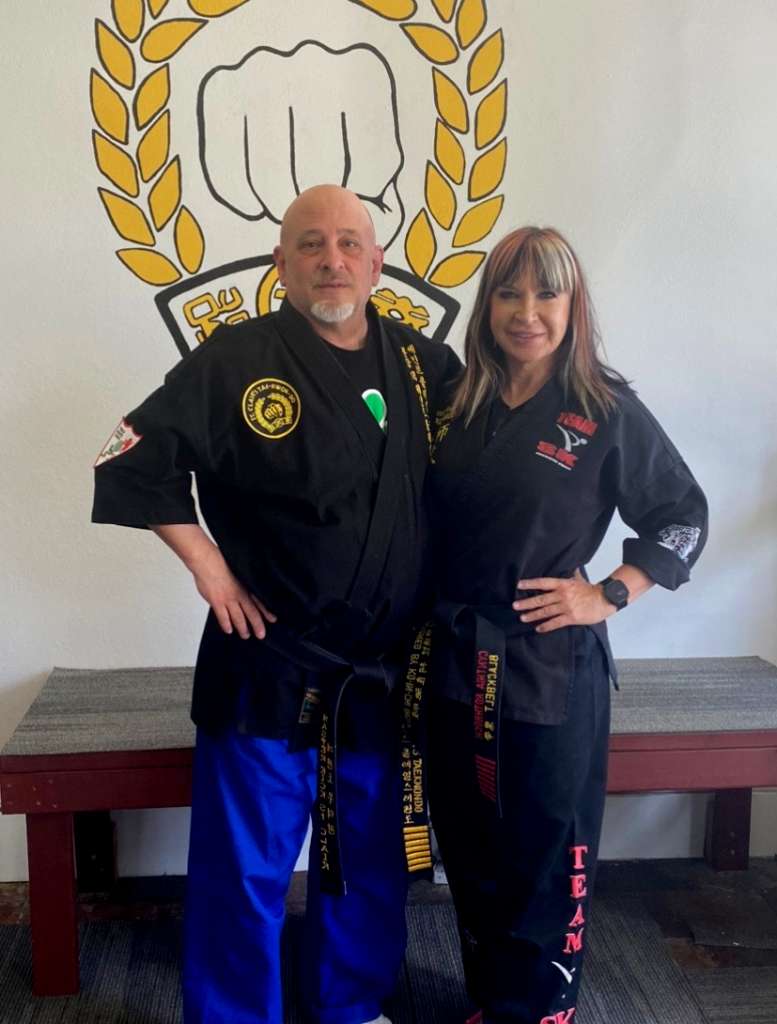 Students are assessed on their individual abilities and dedication to the basic beliefs of our sport before they progress to the more demanding aspects of TaeKwonDo. As each student progresses in their training, blocks, kicks, and punches will be taught.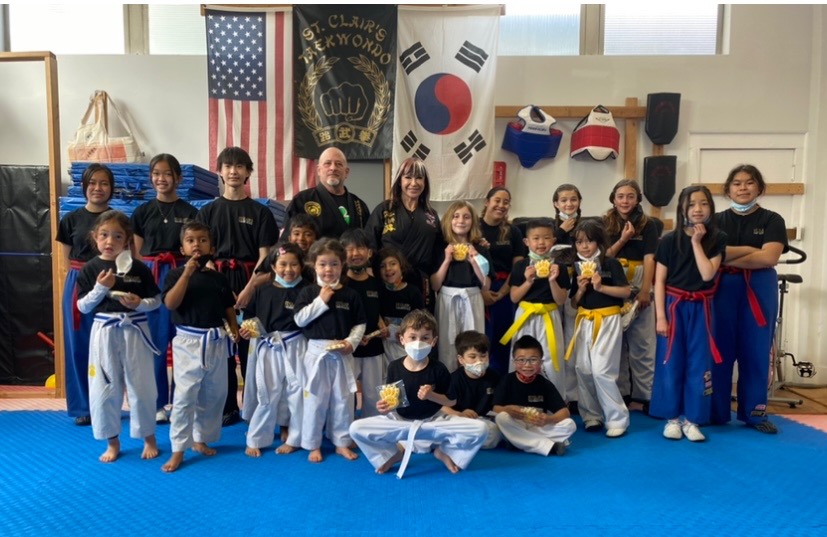 Once proficient in their training, the student will be introduced to the Moo Duk Kwan system, learning advanced self-defense or battle techniques. Moo Duk Kwan is very physical training with sparring and hands-on moves including ground engagement and stand-up fighting.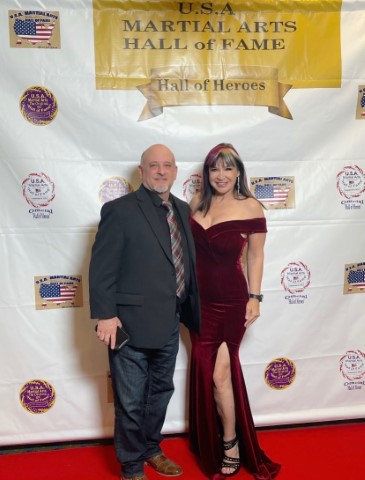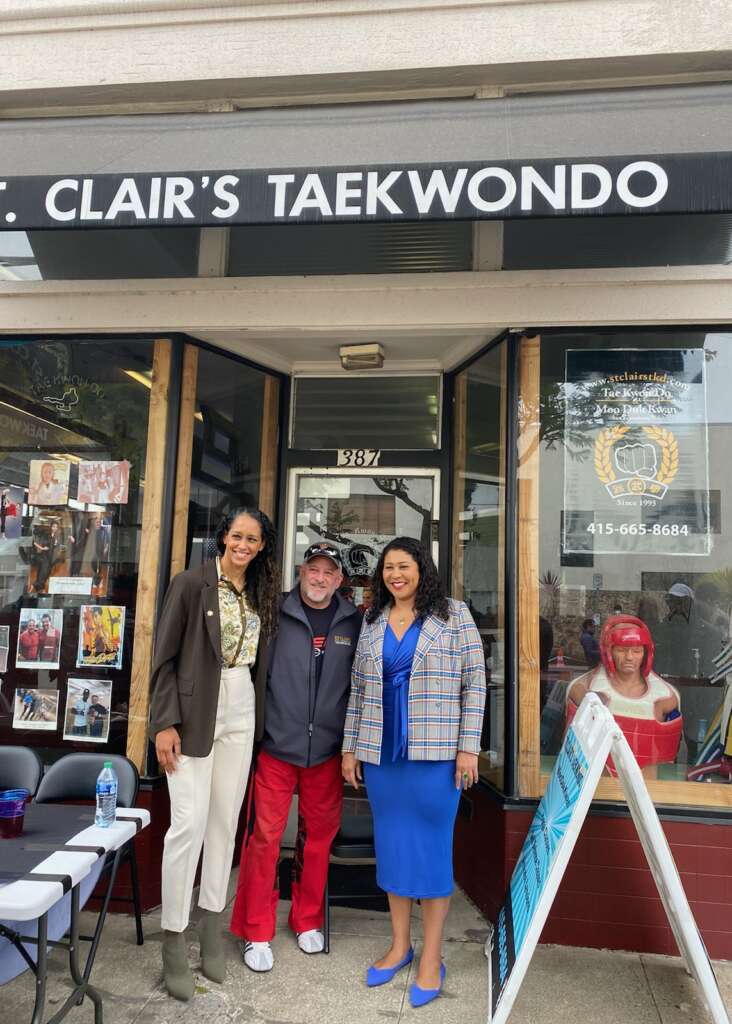 New Feature
Rock Climbing & Archery
Come into the Dojang to build your strength on our rock climbing wall or improve coordination with our archery range. We practice safe use of all equipment including a pully system.
Class Schedule
Check out the class schedule and make the commitment to expand your abilities, enjoy self-confidence, and awaken your warrior spirit!
Little Tigers: Ages 4 to 6
Youth: Ages 7 to 15
Adult: Ages 16 +
Monday
Begin/Inter Open

-

Begin/Inter Form Sparring

-
Tuesday
Little Tigers

-

Begin/Inter Open

-

Archery

-

Beginners
Wednesday
Begin/Inter Open

-

Begin/Inter Weapons

-
Thursday
Little Tigers

-

Begin/Inter Open

-

Advanced Belt Open

-
Saturday
Little Tigers

-

Begin/Inter Open

-

Archery

-

Beginners
That's Amore Woodfire Pizza & St. Clair's Taekwondo Have Teamed-Up
ST. CLAIR'S TAEKWONDO PIZZA SPECIAL
Hand-Tossed Dough · Sausage with fresh-cut Basil · Drizzled in Extra Virgin Olive Oil · Wood Fire Oven
15% Off for St. Clair's TKD Students
That's Amore is located just 2 doors away towards Ocean Avenue.
New Training Equipment
Wall Mounted Striking System by Punch King
The Punch King punching bag helps increase stamina and efficiency with improved targeting punching points that help prevent injury. We are excited to have two Punch King bags in the Dojang for our students to enjoy training with.
Our Mission
St. Clair's School of Tae Kwon Do is committed to fostering confidence and developing positive attitudes in our students. Self-confidence, self-esteem, and empowerment translate into many aspects of life. From home to the playground, to the office and the boardroom, we are committed to helping our students achieve personal success in life.
Our primary focus is on developing each student's skills by nurturing their individual abilities. We will teach our students both physical skills as well as positive mental skills that they will carry with them to work, play, or family, with a confident and enthusiastic outlook.
About
Grandmaster St. Clair
Grandmaster St. Clair started his Martial Arts training at the age of twelve, training in Moo Duk Kwan and TaeKwonDo in San Mateo and San Francisco. He worked hard, training and entering local and state tournaments. Grandmaster St. Clair received his first Black Belt on May 21, 1981. This was just the beginning! Grandmaster St. Clair now holds an 8th Degree belt in MDK/TKD.
I have been blessed to have taught over 1,000 students. Many have been with me for over seventeen years.
In 1993, he opened his dojang in San Francisco, California.  His dojang recently celebrated twenty-five years of awakening the "Warrior Spirit" in his students and teaching the tenets of TaeKwonDo.
Grandmaster St. Clair has been inducted seven times into the Martial Arts Hall of Fame. He continues to share his love of the martial arts and his joy in teaching. Grandmaster St. Clair believes that the practice of TaeKwonDo opens paths to courtesy, leadership, courage, and perseverance.
I love to bring my knowledge to all ages and will continue to heighten awareness of martial arts in our community in San Francisco and the bay area.
Pro Shop
We offer quality, traditional uniforms for training and practice, belts of color as training and skills progress, school t-shirts and hoodies, sparring equipment, martial art hats, stickers for kids of all ages, water bottles and other items.
The Pro Shop is open
Monday – Friday, 4pm – 7pm
Saturday, 10am – 11am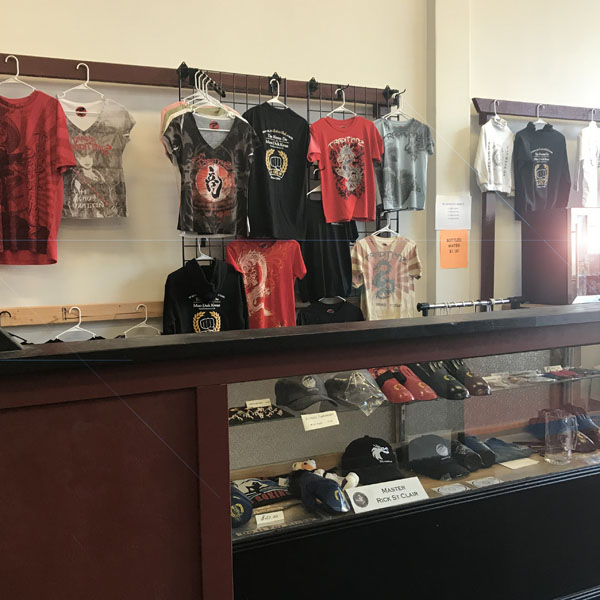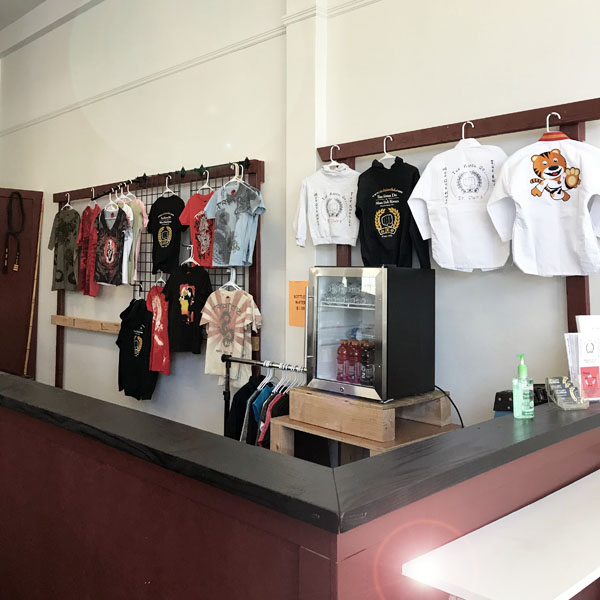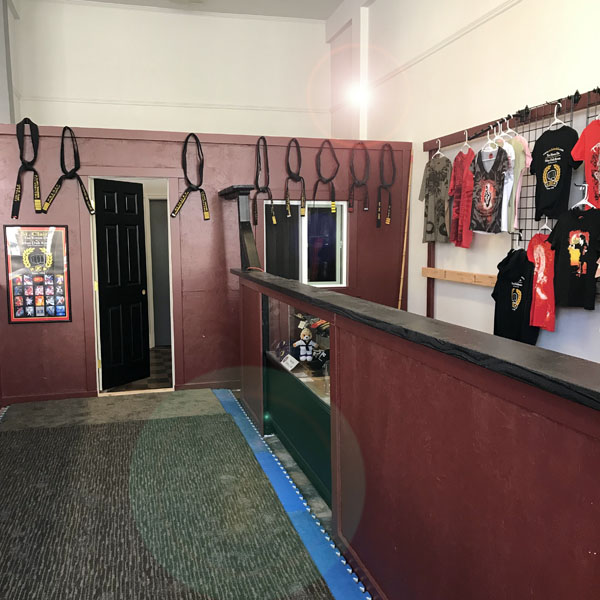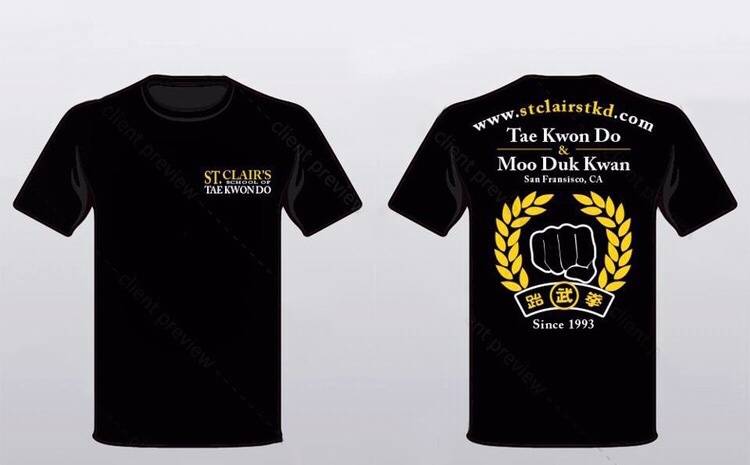 Short sleeve T-Shirt $15
Longsleeve T-shirts $22
Pullover Hoodie $30
Zip Hoodies $35
Dragon Traditionz Activewear
We are proud to carry Dragon Traditionz Activewear in our pro shop. Dragon Traditionz reflects the respect, honor, pride, and spirit of all the different styles of martial arts.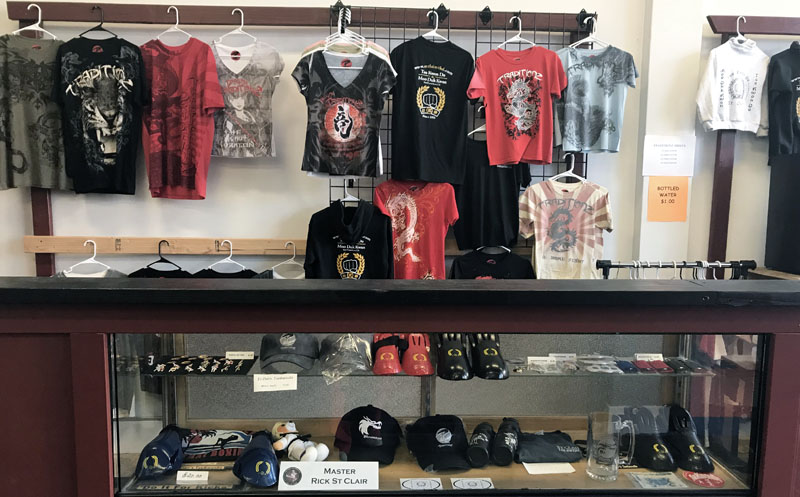 san francisco dojo, san francisco dojang, taekwondo san francisco, taekwondo exercises for beginners, taekwondo classes for beginners, taekwondo moo duk kwan, taekwondo lessons for beginners, st clair taekwondo, free karate class, san francisco karate, san francisco martial arts